We are thankful to the many community stakeholders and residents in Yamba and the surrounding communities for welcoming the annual Yamba Tri each year!
Located in the Clarence Vallay, Yamba is a beach community offering a pristine, family-friendly destination that provides beach and estuary access for swimming, surfing, fishing and water sports.
When you stroll the streets of Yamba be prepared to meander and take your time. Clarence Valley people love a chat, and these stories hold us together like the mighty Clarence River that weaves its way through the landscape.
ABOUT FIRST NATIONAL YAMBA

Perfectly situated on the far North Coast of NSW Yamba, Angourie, Wooloweyah and Brooms Head offer an experience like no other.
Come and enjoy glorious weather, azure waters, brilliant beaches, awe-inspiring national parks, fascinating flora and fauna, beach fishing, rock fishing, fine food and wines, and activities almost too numerous to mention.
This area has the most temperate climate in Australia, swimming is great for much of the year. Winter skys light up with beautiful sunrises and sunsets to start and end your perfect day. Check out our gallery to see some of the fun our guests have had!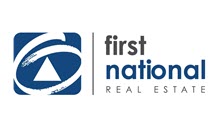 Yamba is one of those weirdly magical places that makes you feel nostalgic for it, even while you're there.
Pockets of specialness ...
There's something about the arrangement of the headlands and beaches, the nooks and crannies of the waterways, the trawlers and the pleasure craft in the marina, the pelicans and ospreys, the dolphins and whales, the flap of canvas in the caravan park, the buildings nestled into the hill, the heat coming off the bitumen in summer, the sunscreen and the aeroguard – it feels like you're in a memory of holidays past, in the here and now.
Put another way, Yamba evokes feelings you might have had as a kid – and for all it's excellent contemporary dining, cafes, accommodation and shopping – Yamba manages to connect visitors with a sense of fun, joy, and innocence.
It'll come as no surprise that there's a number of excellent aquatic experiences available in Yamba: a multitude of fishing options, boat charters, river cruises, barbecue pontoons, paddleboat hire, kayaking tours, whale watching tours in season, not to mention patrolled beaches for surf bathing, and a number of great surf breaks for boardriders.  
Standing proudly atop Pilot Hill is the iconic Yamba Lighthouse. From here you get a panoramic view over the surrounding beaches, the mouth of the river and Yamba Bay. Sunrise is special up here!
There are bike tracks galore around Yamba, basically running from one end of town to the other. The ride along Ford Park and Yamba Bay is great, but also try the road down to Angourie (with bike path) and check out the iconic Angourie Point surf break.
All this activity's sure to bring on an appetite, and here's another area where Yamba excels! From fine dining to groovy cafés, to quality pub meals to takeaways, it's all on offer, and if you like your seafood fresh and local, well, you're in heaven right here.
By Car
Yamba is a three hour drive south from Brisbane and a seven hour drive from Sydney along the Pacific Highway.
By Plane
Passengers can either arrive at Grafton City Airport with Regional Express, Lismore City Airport with Regional Express and Ballina Airport with Jet Star, Regional Express and Virgin Blue. Arrangements can be made with the Clarence Velley Airport Shuttle service. To contact the Clarence Valley Airport Shuttle phone (02) 6645 3461
There is also a private air strip at Palmers Island available for aircraft landing.
By Bus
All major bus companies travel the Pacific Highway and have arrangements to stop either at Maclean CBD or on the Pacific Highway at the Ferry Park Tourist Complex on the outskirts of Maclean.
By Train
Trains arrive at Grafton City Railway station daily with connections to CountryLink buses and arrangements can be made with the Clarence Valley Airport Shuffle Service. To contact the Clarence Valley Airport Shuttle phone (02) 6645 3461
By Boat
The crossing of the Yamba bar is one of the safest on the east coast of Australia and is home to the Yamba Marina. For information on crossing the bar contact the Waterways Authority, the pilot station or the Iluka/Yamba Coastguard for conditions.
Parking
Parking for athletes and supporters is available at various parking locations (see map). Athletes and supporters will be assisted in parking by traffic controllers.
Parking is central to registration and transition. Do not park illegally or across driveways as this causes stress within the community.